THE VALUE IN REFERRAL MARKETING
When you receive a referral – you already have a qualified client. Either they have just sold and need to move, or have a job transfer and need to sell, or other specific requirements that have made it necessary for them to buy or sell within a very short time. As a Realtor, you know that a pre-qualified client saves you hours of time and money, as time is money.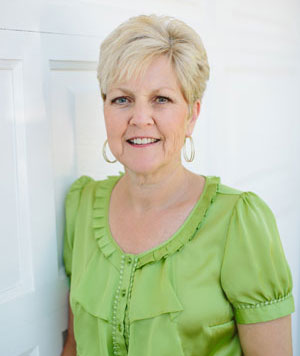 Speaking of time, how do you find time to build a referral network? How do you keep regular contact with Realtors coast to coast reminding them that you are open for referral business? One can start out thinking they are going to focus on referral marketing and networking but like most Realtors, you are busy, in fact often busier than any other industry. Right now you are likely barely keeping up with appointments, open houses, often fielding multiple offers, sending hundreds of emails and texts and plowing through paperwork. It's very easy to miss something and inadvertently create roadblocks to your own success without realizing it. Obviously referrals can come from the general public, past clients, etc. But for the purpose of this blog we are discussing Realtor to Realtor referrals. So if we agree that referrals are highly valuable and don't just happen, then you need to make them happen.
With the explosion of social media, Realtors are now finding themselves with another dilemma relating to social networking. To be regularly active on Social media, be it Facebook, Instagram or Twitter also takes time and money. Some contract this out. Personally I can spot a Realtor that has contracted this out to a generic marketing group. The posts consist of "how do you like this kitchen?" or "what is your favorite part of this backyard?" etc. I don't know about you, but I don't have time when scrolling through Facebook to sit and comment about a generic stock photo of a random kitchen. I want to see something more personal and want something tangible.
The SELECT REFERRALS exists to take at least some of the burden of network marketing off of your shoulders. We can't do it all – but we do support and enhance what our team members are already doing. The SELECT REFERRALS is becoming a respected networking team across Canada with many of Royal LePage's top producing agents on our roster.
At SELECT REFERRALS we are never happy with good enough. This year alone we have grown in leaps and bounds on social media, with enhancements to our monthly referral guide, and now with the launch of our brand new website. Consider Realtor to Realtor marketing with our SELECT REFERRALS team, you will not be disappointed. And always remember the SELECT REFERRALS when looking to send a referral across Canada.
Go ahead and bookmark our blog as we will be updating regularly. Thanks for following us on social media:
Contact
our team members direct if you are looking to send a referral.
Contact us
for more information on how you can join our team.
Lois Peterson
Executive Director
SELECT REFERRALS
Toll free: 1-888-950-5550
www.selectreferrals.com